ReSToRe will test a new therapeutic approach based on patients' own cells. This cell therapy, a type of personalised medicine, is currently being lined up for an initial Phase 1 study in patients with MS. The researchers have developed what are known as 'tolerance-inducing' or tolerogenic dendritic cells (tolDC) – a special category of immune cells that function as the immune system's master switch.
In MS, the immune system has derailed, setting a cascade of processes in motion that ultimately results in damage to the body's own cells and molecules.
After being treated with vitamin D in a laboratory, tolDC are re-administered to the patient and are then able to re-educate the patient's immune system, interfering directly with the underlying disease processes.
Investigating the safety and feasibility of the vaccine will be a crucial step in the development of novel treatment strategies for MS. In order to perform this clinical trial, the researchers received support from the European Union's Horizon 2020 research and innovation programme, enabling collaboration among several EU research institutes and companies.
News & Events
The latest news & developments from the H2020 Restore project.
11th September 2018
September 2018 H2020 ReSToRe researchers meet at the European Congress of Immunology
Professor Marieke Vanham, partner of the H2020 ReSToRe project and ECI congress president, hosts the 5th European Congress of Immunology (ECI) in Amsterdam from September 2-5, 2018. During the meeting, basic and clinical researchers can dive into immunology and discuss science. But there is more, ample exposure will be given to the research performed by H2020 ReSToRe collaborators. Eva Martinez-Caceres of the Catalan Institute of Health (Badalona, Spain) was invited to the ECI meeting to present her work on the development of a vitamin D3-treated tolDC vaccine for the treatment of MS. Others will present their research at the various poster sessions.
3rd September 2018
Professor Cools will represent ReSToRe at the International Society for Cellular Therapy in Firenze
Nathalie Cools of the University of Antwerp (Belgium) was invited to the International Society for Cellular Therapy in Firenze, Italy, to present the first safety and feasibility results of the ongoing clinical trial.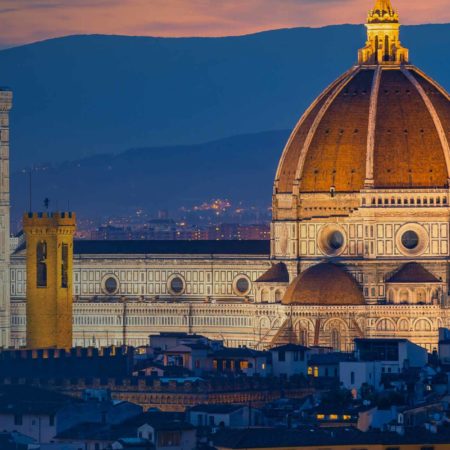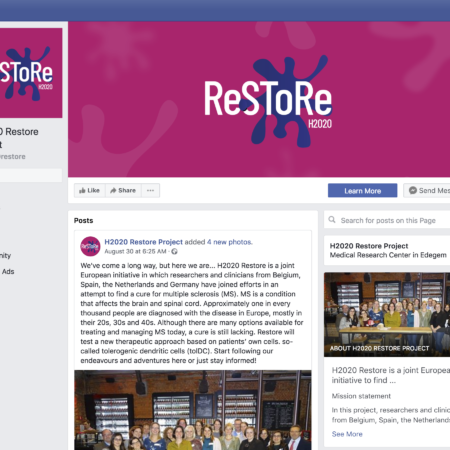 29th August 2018
Our Facebook page was launched
From now on, you can follow our work and activities on Facebook as well! Like and share…
11th July 2018
Inclusion of the first dose cohort of patients is completed
The clinical sites in Belgium and Spain included the last patient of the first dose cohort. The first safety results are expected by the end of the year. After positive advise of our data safety monitoring board, we are ready to start the second dose cohort by the beginning of next year.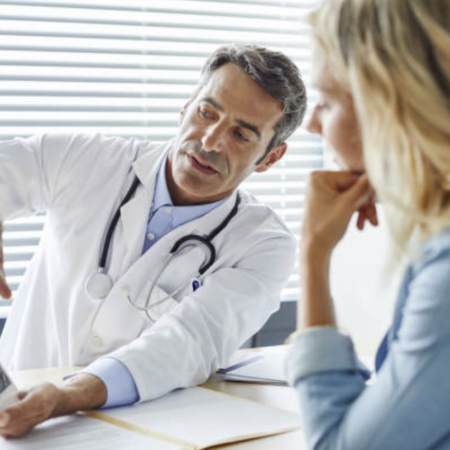 Patient information
A translation will be available soon.
Patiënt informatie
Dit is een medisch-wetenschappelijk onderzoek, meer bepaald een open-label fase I klinische studie, beperkt tot België en Spanje waaraan in totaal een twintigtal patiënten zullen deelnemen. Hieronder vindt u, geheel vrijblijvend, meer informatie over de studie. Indien u dat wenst, kan u deze informatie ook delen en bespreken met uw neuroloog.
Verder lezen...
Información del paciente
Una traducción estará disponible pronto.
Informationen zum Patienten
Eine Übersetzung wird in Kürze verfügbar sein.
Information du patient
Une traduction sera disponible bientôt.