ReSToRe will test a new therapeutic approach based on patients' own cells. This cell therapy, a type of personalised medicine, is currently being lined up for an initial Phase 1 study in patients with MS. The researchers have developed what are known as 'tolerance-inducing' or tolerogenic dendritic cells (tolDC) – a special category of immune cells that function as the immune system's master switch.
In MS, the immune system has derailed, setting a cascade of processes in motion that ultimately results in damage to the body's own cells and molecules.
After being treated with vitamin D in a laboratory, tolDC are re-administered to the patient and are then able to re-educate the patient's immune system, interfering directly with the underlying disease processes.
Investigating the safety and feasibility of the vaccine will be a crucial step in the development of novel treatment strategies for MS. In order to perform this clinical trial, the researchers received support from the European Union's Horizon 2020 research and innovation programme, enabling collaboration among several EU research institutes and companies.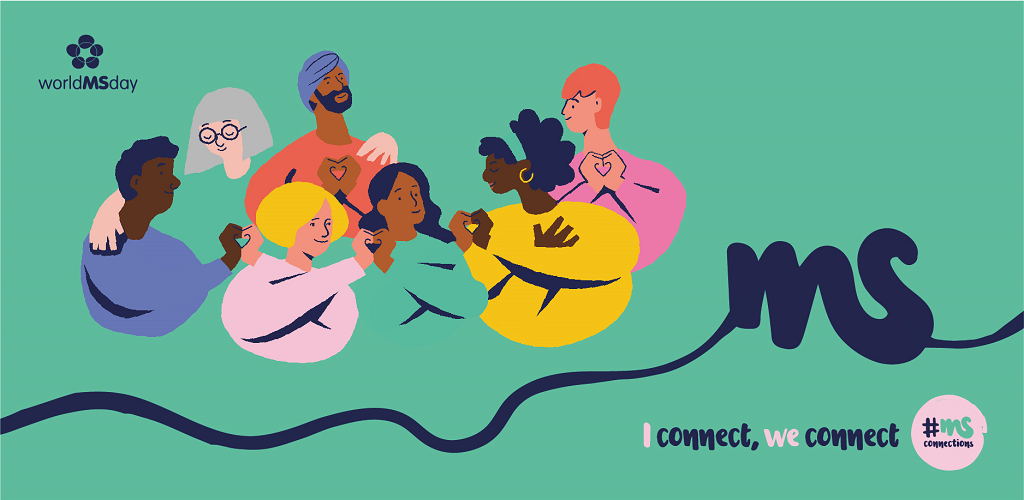 30th May 2023
The ReSToRe Team Supports World MS Day
Today is World MS Day! That is the day to celebrate global solidarity and hope for all people living with MS. With the entire international ReSToRe team, we are committed to find a solution for this devastating disease by bringing an antigen-specific tolerance-inducing dendritic cell (tolDC) therapy to treat MS patients to the clinic. Today, we are preparing for a phase 2 clinical trial in which information about effectiveness of the treatment will be collected. By connecting researchers, clinicians and patients, the ReSToRe consortium is helping to build a community that strives to beat MS.
19th February 2023
We Present at the 2023 Annual Meeting of the CMSC
CMSC is the organization of healthcare professionals committed to providing optimal service to everyone affected by MS. They meet each year to discuss the progress of MS research and care. We are pleased that the organizers of the 2023 Annual Meeting, to be held in June in Aurora, Colorado, have given us the opportunity to present ReStoRe's research. Our researcher, Barbara Willekens, PhD, will give a presentation entitled 'Intradermal and Intranodal Administration of Vitamin D3-Induced Tolerogenic Dendritic Cells Is Safe and Feasible in Two Phase I Clinical Trials' on June 2, 2023 at 3:05 PM.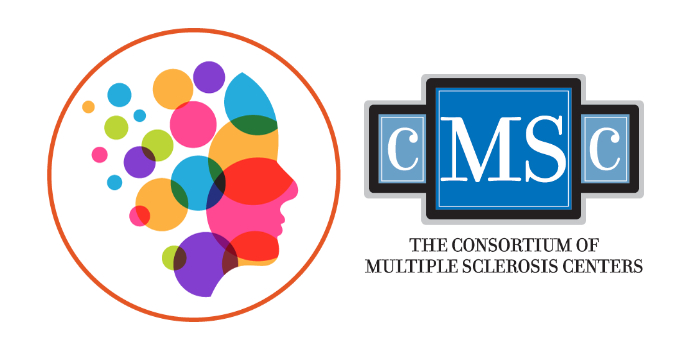 27th January 2023
5th annual consortium meeting
On Friday 27/1, the consortium convened in Antwerp, after more than 2 years of virtual meetings. At this meeting, we welcomed our external scientific experts, members of the Data Safety Monitoring Board and the Stakeholder Committee and provided them with an overview of the Phase I clinical trial, which we have successfully completed. In addition, we looked ahead to the coming years, in particular the start of the Phase II trial. Again, it was a very interesting meeting.
23rd December 2022
Update on the Phase II Clinical Trial
The phase II clinical trial application is successfully submitted at the ethical committee and national competent authorities. We expect their feedback within the next 90 days.
Publications
Combined Therapy of Vitamin D3-Tolerogenic Dendritic Cells and Interferon-β in a Preclinical Model of Multiple Sclerosis.
Author(s): Quirant-Sánchez B, Mansilla MJ, Navarro-Barriuso J, Presas-Rodríguez S, Teniente-Serra A, Fondelli F, Ramo-Tello C, Martínez-Cáceres E.
Published in: Biomedicines. 2021 Nov 24;9(12):1758.
Safety and immunological proof-of-concept following treatment with tolerance-inducing cell products in patients with autoimmune diseases or receiving organ transplantation: A systematic review and meta-analysis of clinical trials.
Author(s): Willekens B, Wens I, Wouters K, Cras P, Cools N.
Published in: Autoimmun Rev. 2021 Aug;20(8):102873
Made to Measure: Patient-Tailored Treatment of Multiple Sclerosis Using Cell-Based Therapies.
Author(s): Wens I, Janssens I, Derdelinckx J, Meena M, Willekens B, Cools N.
Published in: Int J Mol Sci. 2021 Jul 14;22(14):7536.
Transfection of Vitamin D3-Induced Tolerogenic Dendritic Cells for the Silencing of Potential Tolerogenic Genes. Identification of CSF1R-CSF1 Signaling as a Glycolytic Regulator.
Author(s): Mansilla MJ, González-Larreategui I, Figa-Martín N, Barallat J, Fondelli F, Sellés-Rius A, Quirant-Sánchez B, Teniente-Serra A, Martínez-Cáceres E.
Published in: Int J Mol Sci. 2021 Jul 8;22(14):7363.
Vitamin D3-Induced Tolerogenic Dendritic Cells Modulate the Transcriptomic Profile of T CD4+ Cells Towards a Functional Hyporesponsiveness.
Author(s): Navarro-Barriuso J, Mansilla MJ, Quirant-Sánchez B, Teniente-Serra A, Ramo-Tello C, Martínez-Cáceres EM.
Published in: Front Immunol. 2021 Jan 20;11:599623.
Paving the way towards an effective treatment for multiple sclerosis: advances in cell therapy
Author(s): M. J. Mansilla, S. Presas-Rodríguez, A. Teniente-Serra, I. González-Larreategui, B. Quirant-Sánchez, F. Fondelli, N. Djedovic, D. Iwaszkiewicz-Grześ, K. Chwojnicki, Đ. Miljković, P. Trzonkowski, C. Ramo-Tello, E. M. Martínez-Cáceres
Published in: Cellular & Molecular Immunology, Issue 18/6, 2021, Page(s) 1353-1374, ISSN 1672-7681
Guidelines for analysis of low-frequency antigen-specific T cell results: Dye-based proliferation assay vs 3H-thymidine incorporation
Author(s): Daniela Di Blasi, Iris Claessen, Annelies W. Turksma, Josine van Beek, Anja ten Brinke
Published in: Journal of Immunological Methods, Issue 487, 2020, Page(s) 112907, ISSN 0022-1759
Ways Forward for Tolerance-Inducing Cellular Therapies- an AFACTT Perspective
Author(s): Anja ten Brinke, Marc Martinez-Llordella, Nathalie Cools, Catharien M. U. Hilkens, S. Marieke van Ham, Birgit Sawitzki, Edward K. Geissler, Giovanna Lombardi, Piotr Trzonkowski, Eva Martinez-Caceres
Published in: Frontiers in Immunology, Issue 10, 2019, ISSN 1664-3224
Tolerogenic dendritic cell-based treatment for multiple sclerosis (MS): a harmonized study protocol for two phase I clinical trials comparing intradermal and intranodal cell administration
Author(s): Willekens B, Presas-Rodríguez, Mansilla M, Derdelinckx J, Lee W-P, Nijs G, De Laere M, Wens I, Cras P, Parizel PM, Van Hecke W, Ribbens A, Billiet T, Adams G, Couttenye M, Navarro-Barriuso J, Teniente-Serra A, Quirant-Sánchez B, López-Díaz de Cerio A, Inogés S, Prósper F, Kip A, Verheij H, Gross CC, Wiendl H, van Ham SM, ten Brinke A, Barriocanal AM, Massuet-Vilamajó A, Hens N, Berneman Z,
Published in: BMJ Open, Issue accepted for publication 23/7/2019, 2019, ISSN 2044-6055
MAP7 and MUCL1 Are Biomarkers of Vitamin D3-Induced Tolerogenic Dendritic Cells in Multiple Sclerosis Patients
Author(s): Juan Navarro-Barriuso, María José Mansilla, Bibiana Quirant-Sánchez, Alicia Ardiaca-Martínez, Aina Teniente-Serra, Silvia Presas-Rodríguez, Anja ten Brinke, Cristina Ramo-Tello, Eva M. Martínez-Cáceres
Published in: Frontiers in Immunology, Issue 10, 2019, ISSN 1664-3224
Beyond the Magic Bullet: Current Progress of Therapeutic Vaccination in Multiple Sclerosis
Author(s): Barbara Willekens, Nathalie Cools
Published in: CNS Drugs, Issue 32/5, 2018, Page(s) 401-410, ISSN 1172-7047
Patient information
This is a medical-scientific study, more specifically an open-label Phase I clinical trial, limited to Belgium and Spain in which about twenty patients per country will participate. Below you will find non-committal information about the study. Feel free to share and discuss this information with your neurologist.
Read more...
Patiënt informatie
Dit is een medisch-wetenschappelijk onderzoek, meer bepaald een open-label fase I klinische studie, beperkt tot België en Spanje waaraan in totaal een twintigtal patiënten zullen deelnemen. Hieronder vindt u, geheel vrijblijvend, meer informatie over de studie. Indien u dat wenst, kan u deze informatie ook delen en bespreken met uw neuroloog.
Verder lezen...
Información del paciente
El estudio RESTORE está diseñado para personas que sufren esclerosis múltiple (EM). Se trata de un ensayo clínico Fase I que se realiza en 2 países: Bélgica y España. Está previsto que en cada uno de los países participen unos veinte pacientes. A continuación encontrará información sobre este ensayo.
Leer más...
Informationen zum Patienten
Dies ist eine medizinisch-wissenschaftliche Studie, genauer gesagt eine offene klinische Phase-I-Studie, beschränkt auf Belgien und Spanien, an der insgesamt zwanzig Patienten teilnehmen werden. Nachfolgend finden Sie unverbindlich weitere Informationen zur Studie. Wenn Sie möchten, können Sie diese Informationen auch mit Ihrem Neurologen teilen und besprechen.
Weiterlesen...
Information du patient
Une traduction sera disponible bientôt.