ReSToRe will test a new therapeutic approach based on patients' own cells. This cell therapy, a type of personalised medicine, is currently being lined up for an initial Phase 1 study in patients with MS. The researchers have developed what are known as 'tolerance-inducing' or tolerogenic dendritic cells (tolDC) – a special category of immune cells that function as the immune system's master switch.
In MS, the immune system has derailed, setting a cascade of processes in motion that ultimately results in damage to the body's own cells and molecules.
After being treated with vitamin D in a laboratory, tolDC are re-administered to the patient and are then able to re-educate the patient's immune system, interfering directly with the underlying disease processes.
Investigating the safety and feasibility of the vaccine will be a crucial step in the development of novel treatment strategies for MS. In order to perform this clinical trial, the researchers received support from the European Union's Horizon 2020 research and innovation programme, enabling collaboration among several EU research institutes and companies.
2nd December 2021
The ReStoRe Team Meets at Fourth Annual Consortium Meeting
At the Fourth Annual Consortium Meeting today, we discussed the design of the Phase 2 clinical trials, which will be conducted in Antwerp, Belgium, and Badalona, ​​Spain. Different design options, including in- and exclusion criteria, monitoring frequencies etc have been discussed. It is expected to start these Phase 2 clinical trials in Spring 2022. If you are diagnosed with MS and want to participate in a clinical trial, please fill in the form on our contact page.
1st July 2021
We Started the Design of Phase 2 Clinical Trial
Today we started designing the study protocol of the Phase 2 clinical trials. These trials will be conducted in Antwerp, Belgium, and Badalona, ​​Spain. We expect to begin these clinical trials in the spring of 2022.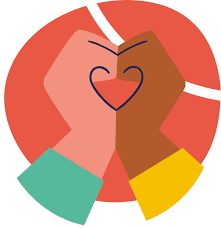 30th May 2021
The ReSToRe Team Supports World MS Day
Today is World MS Day. It is the day that individuals and organizations from all over the world unite to raise awareness for multiple sclerosis. By making more people understand what life with MS is like, more people will feel compelled to do something about it. With the entire international ReSToRe team, we are committed to find a solution for this devastating disease by bringing an antigen-specific tolerance-inducing dendritic cell (tolDC) therapy to treat MS patients to the clinic. Today, we have completed patient recruitment in both phase 1 clinical trials in Belgium and Spain. In total, 3 cohorts of 3 patients or 18 patients have received the treatment and we are finalizing the safety follow-up. We  expect the first results of the safety studies of this innovative cell-based therapy by the end of the year. If this phase is successfully completed, a larger group of patients can be treated in phase 2 clinical trials. Only then, information about effectiveness of the treatment will be collected. These phase 2 studies are scheduled for 2022. Recruitment for these trials has not started yet. By connecting researchers, clinicians and patients, the ReSToRe consortium is helping to build a community that strives to beat MS.
21st May 2021
The ReStoRe Team Meets at Fourth Intermediate Meeting
Today, we held the fourth intermediate meeting. Due to the Covid-19 pandemic, this meeting took place online. As usual, the work package leaders provided an overview of completed, ongoing and future work.
Publications
Paving the way towards an effective treatment for multiple sclerosis: advances in cell therapy
Author(s): M. J. Mansilla, S. Presas-Rodríguez, A. Teniente-Serra, I. González-Larreategui, B. Quirant-Sánchez, F. Fondelli, N. Djedovic, D. Iwaszkiewicz-Grześ, K. Chwojnicki, Đ. Miljković, P. Trzonkowski, C. Ramo-Tello, E. M. Martínez-Cáceres
Published in: Cellular & Molecular Immunology, Issue 18/6, 2021, Page(s) 1353-1374, ISSN 1672-7681
Guidelines for analysis of low-frequency antigen-specific T cell results: Dye-based proliferation assay vs 3H-thymidine incorporation
Author(s): Daniela Di Blasi, Iris Claessen, Annelies W. Turksma, Josine van Beek, Anja ten Brinke
Published in: Journal of Immunological Methods, Issue 487, 2020, Page(s) 112907, ISSN 0022-1759
Ways Forward for Tolerance-Inducing Cellular Therapies- an AFACTT Perspective
Author(s): Anja ten Brinke, Marc Martinez-Llordella, Nathalie Cools, Catharien M. U. Hilkens, S. Marieke van Ham, Birgit Sawitzki, Edward K. Geissler, Giovanna Lombardi, Piotr Trzonkowski, Eva Martinez-Caceres
Published in: Frontiers in Immunology, Issue 10, 2019, ISSN 1664-3224
Tolerogenic dendritic cell-based treatment for multiple sclerosis (MS): a harmonized study protocol for two phase I clinical trials comparing intradermal and intranodal cell administration
Author(s): Willekens B, Presas-Rodríguez, Mansilla M, Derdelinckx J, Lee W-P, Nijs G, De Laere M, Wens I, Cras P, Parizel PM, Van Hecke W, Ribbens A, Billiet T, Adams G, Couttenye M, Navarro-Barriuso J, Teniente-Serra A, Quirant-Sánchez B, López-Díaz de Cerio A, Inogés S, Prósper F, Kip A, Verheij H, Gross CC, Wiendl H, van Ham SM, ten Brinke A, Barriocanal AM, Massuet-Vilamajó A, Hens N, Berneman Z,
Published in: BMJ Open, Issue accepted for publication 23/7/2019, 2019, ISSN 2044-6055
MAP7 and MUCL1 Are Biomarkers of Vitamin D3-Induced Tolerogenic Dendritic Cells in Multiple Sclerosis Patients
Author(s): Juan Navarro-Barriuso, María José Mansilla, Bibiana Quirant-Sánchez, Alicia Ardiaca-Martínez, Aina Teniente-Serra, Silvia Presas-Rodríguez, Anja ten Brinke, Cristina Ramo-Tello, Eva M. Martínez-Cáceres
Published in: Frontiers in Immunology, Issue 10, 2019, ISSN 1664-3224
Beyond the Magic Bullet: Current Progress of Therapeutic Vaccination in Multiple Sclerosis
Author(s): Barbara Willekens, Nathalie Cools
Published in: CNS Drugs, Issue 32/5, 2018, Page(s) 401-410, ISSN 1172-7047
Patient information
This is a medical-scientific study, more specifically an open-label Phase I clinical trial, limited to Belgium and Spain in which about twenty patients per country will participate. Below you will find non-committal information about the study. Feel free to share and discuss this information with your neurologist.
Read more...
Patiënt informatie
Dit is een medisch-wetenschappelijk onderzoek, meer bepaald een open-label fase I klinische studie, beperkt tot België en Spanje waaraan in totaal een twintigtal patiënten zullen deelnemen. Hieronder vindt u, geheel vrijblijvend, meer informatie over de studie. Indien u dat wenst, kan u deze informatie ook delen en bespreken met uw neuroloog.
Verder lezen...
Información del paciente
El estudio RESTORE está diseñado para personas que sufren esclerosis múltiple (EM). Se trata de un ensayo clínico Fase I que se realiza en 2 países: Bélgica y España. Está previsto que en cada uno de los países participen unos veinte pacientes. A continuación encontrará información sobre este ensayo.
Leer más...
Informationen zum Patienten
Dies ist eine medizinisch-wissenschaftliche Studie, genauer gesagt eine offene klinische Phase-I-Studie, beschränkt auf Belgien und Spanien, an der insgesamt zwanzig Patienten teilnehmen werden. Nachfolgend finden Sie unverbindlich weitere Informationen zur Studie. Wenn Sie möchten, können Sie diese Informationen auch mit Ihrem Neurologen teilen und besprechen.
Weiterlesen...
Information du patient
Une traduction sera disponible bientôt.